Thighplasty or Thigh Lift or Thigh Reduction
Thighplasty is a large procedure and usually just reserved for the weight loss patient. The incisions vary depending on where the excess skin is, but usually at least down next to the pubis and around the thigh onto the buttock. This usually is not combined with a Tummy Tuck for the incisions for each are too close together. This procedure can be done as either an outpatient or inpatient under general anesthesia, and may take up to three plus hours depending on how extensive.
Complications besides infection/bad scars/asymmetry/numbness are the wound separating in different parts/necrosis and not being able to remove all the excess skin and tissue. The recovery is between two and three weeks with showering after about one week, but this can vary for every patient. Supportive garments are worn for about the same length of time.
These procedures may be unusually covered by insurance for in most cases they are purely cosmetic in nature.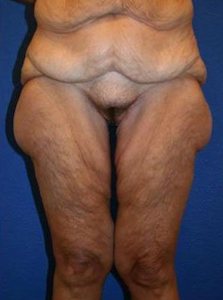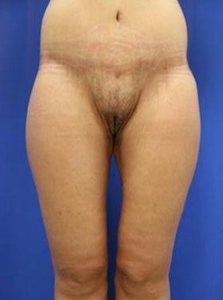 Before: Medial Thigh Lift After: Medial Thigh Lift
(Courtesy J. Timothy Katzen, MD)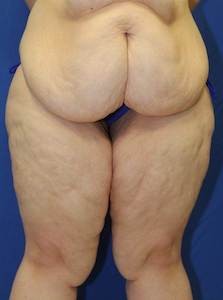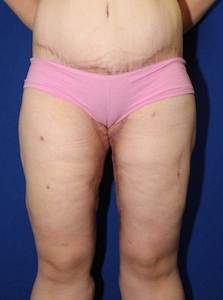 Before: Medial Thigh Lift After: Medial Thigh Lift
(Courtesy J. Timothy Katzen, MD)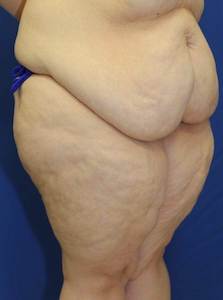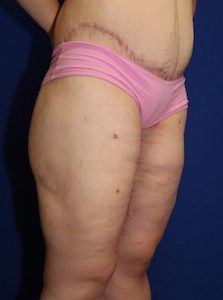 Before: Medial Thigh Lift After: Medial Thigh Lift
(Courtesy J. Timothy Katzen, MD)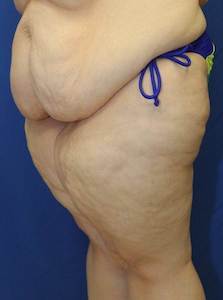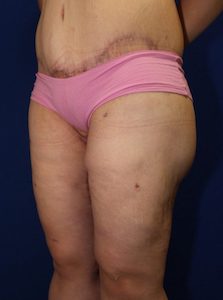 Before: Medial Thigh Lift After: Medial Thigh Lift
(Courtesy J. Timothy Katzen, MD)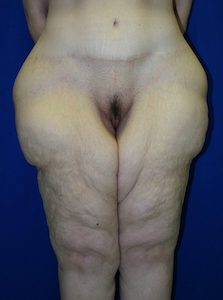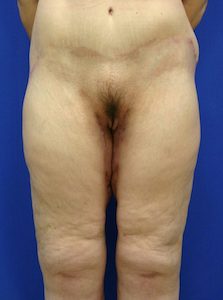 Before: Medial Thigh Lift After: Medial Thigh Lift
(Courtesy J. Timothy Katzen, MD)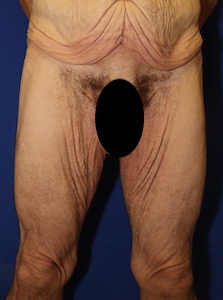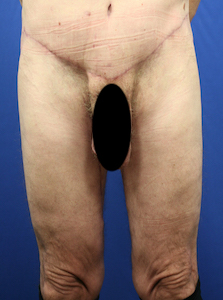 Before: Male Medial Thigh Lift After: Male Medial Thigh Lift
(Courtesy J. Timothy Katzen, MD)