Necklift
A necklift is when only the excess skin of the neck area is removed. The incision usually starts at the lowest part of the ear and then goes behind the ear into the hairline, or along the hairline in back of the ear. After elevating the skin of the neck, the tissues deep to the skin, like the muscle and its covering can be tightened. Then, the loose skin is pulled back and removed. The scars end up behind the ear and either along the hair or into the hair.
A neck dressing can be placed and drains may be used. The amount of bruising can vary and usually goes away within two weeks. Tightness can still be present for several months. The scars may not heal well and could even be raised off the surface, red and spread. The amount of neck smoothening is not as much as with the traditional facelift which actually is a face and necklift combined.
Another variation of a necklift is where the excess skin, which is usually at the front of the neck or "turkey gobbler" can just be cut there. This is very effective for it is the most direct approach. The main disadvantage is that a scar is present from the chin down usually to the "adam's" apple area. This type of modified necklift is done more frequently in males.
In both types of operations, normal activities can be resumed in several days, and any activity within a couple of weeks.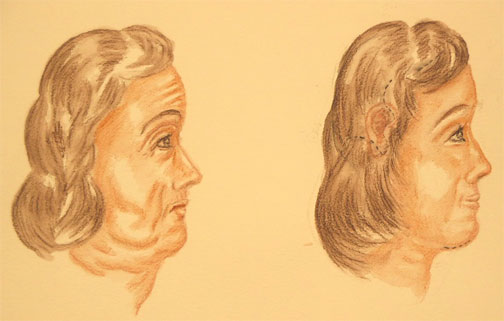 (courtesy of T. Gant,MD)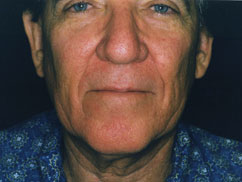 Necklift before
(courtesy Dr. Domanskis)

Necklift after
(courtesy Dr. Domanskis)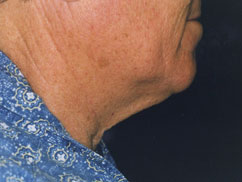 Necklift before
(courtesy Dr. Domanskis)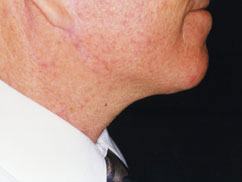 Necklift after
(courtesy Dr. Domanskis)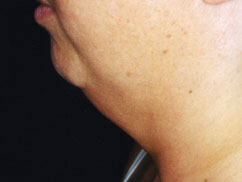 Neck Liposuction,
Chin implant before
(courtesy Dr. Domanskis)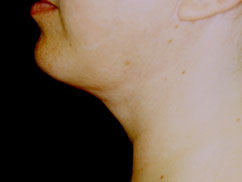 Neck Liposuction,
Chin implant after
(courtesy Dr. Domanskis)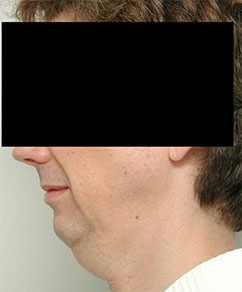 Before Neck Lift (Liposuction)
(courtesy Dr. M. Schulman)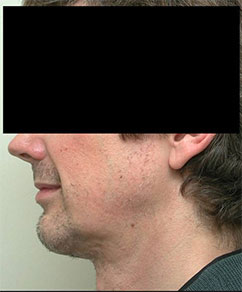 After Neck Lift (Liposuction)
(courtesy Dr. M. Schulman)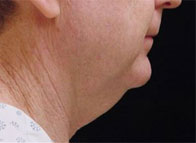 Necklift Before
BEFORE
(Courtesy Dr. Nguyen)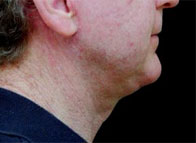 Necklift After
AFTER
(Courtesy Dr. Nguyen)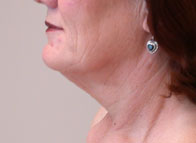 Necklift Before
BEFORE
(Courtesy Dr. Bitar)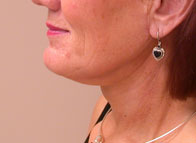 Necklift After
AFTER
(Courtesy Dr. Bitar)