Brachioplasty or Arm Lift, Arm Reduction
BRACHIOPLASTY or arm reduction is another common area treated. The main negative of this surgery are the scars which can be quite ugly-raised off the surface, red and spread-ropey like. These do usually fade after a long time and can be treated with revisions/lasers/compression/cortisone injections. The incision ends up either in the crease on the inside of the arm or can be placed at the back of the arm. Usually this is combined with liposuction.
It is done under general anesthesia and can be combined with other procedures. Drains may be placed as well as ace wraps and/or gauntlet type support for up to several weeks, followed by wound support like paper tape for several months.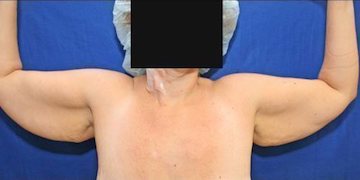 Before: Arm Lift Front View After: Arm Lift Front View
(Courtesy of J. Timothy Katzen, MD)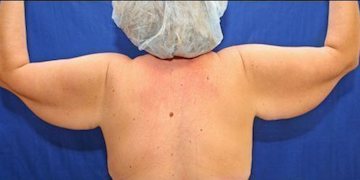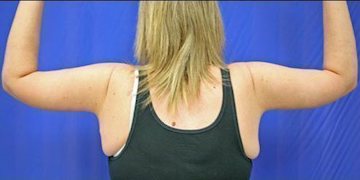 Before: Arm Lift Back View After: Arm Lift Back View
(Courtesy of J. Timothy Katzen, MD)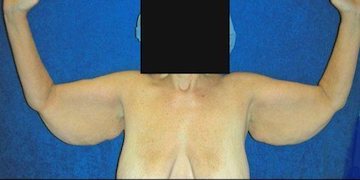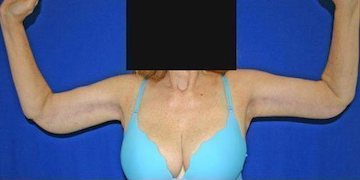 Before: Arm Lift Front View After: Arm Lift Front View
(Courtesy of J. Timothy Katzen, MD)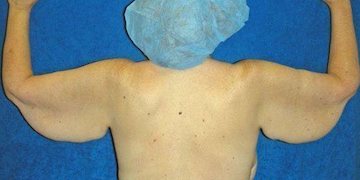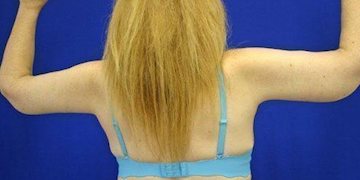 Before: Arm Lift Back View After: Arm Lift Back View
(Courtesy of J. Timothy Katzen, MD)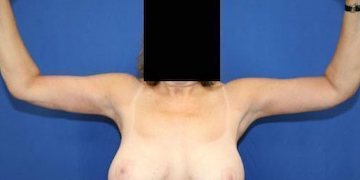 Before: Arm Lift Front View After: Arm Lift Front View
(Courtesy of J. Timothy Katzen, MD)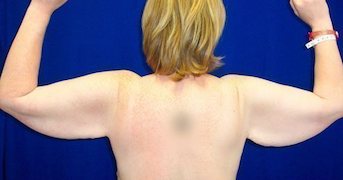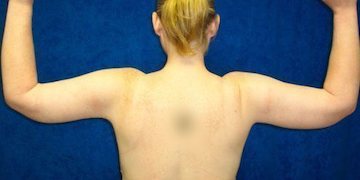 Before: Arm Lift Back View After: Arm Lift Back View
(Courtesy of J. Timothy Katzen, MD)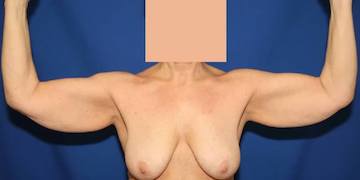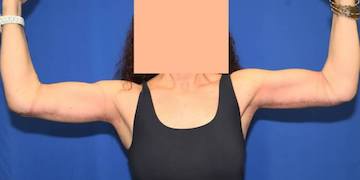 Before: Arm Lift Front View After: Arm Lift Front View
(Courtesy of J. Timothy Katzen, MD)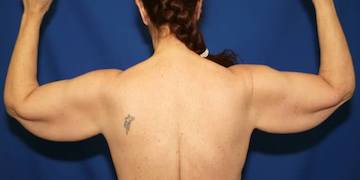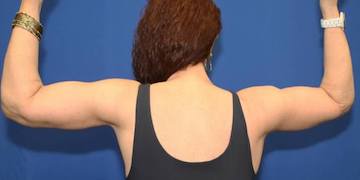 Before: Arm Lift Back View After: Arm Lift Back View
(Courtesy of J. Timothy Katzen, MD)