Abdominoplasty or Tummy Tuck
The "tummy tuck" is done as an outpatient at hospital outpatient surgery center with a general anesthetic administered by an MD anesthesiologist.
Normally, all the skin/fat between the cut, which is just above the pubic hair and from one hip to the other, and the belly button can be removed. Also, the muscles are tightened (repair and re-approximation of the rectus abdominis muscles) that have separated usually after childbirth. Other more limited cuts or operations may be done, depending on the patient's situation and the improvement they desire. Also, other procedures, like liposuction, breast/face surgery, can usually be combined.
After the surgery which usually takes about two hours, the patient is placed into a supportive binder/girdle which they wear for about two weeks. This not only provides support, but also prevents fluid or a seroma from developing. A tube or drain is also placed to help prevent this, and it is usually removed in about ten days, after which the patient may shower.
Usually, the person can do light activity within several days and even drive in about a week, but heavy activity only after two/three weeks.
Complications like infection, wound separation, and bleeding are uncommon, while seroma and scarring are more common. The most feared is a pulmonary embolus or blood clot going to the lungs which may even cause death. Precautions against this are used during surgery, like compressive alternating pressure stockings, and the patient is strongly encouraged to at least move their lower extremities every half hour while awake as well as deep breathe and cough while holding in their stomachs. Also, if fluid does collect, it may cause more scarring and a fullness above the incision which can be helped with liposuction performed many months after the procedure. Dog ears or uneven healing can also be easily corrected.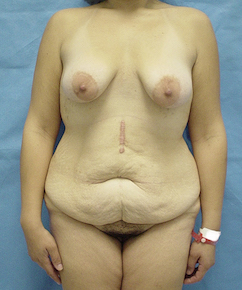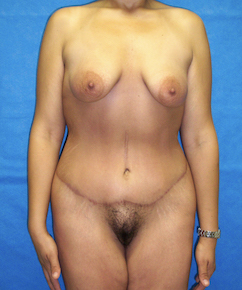 Before: Tummy Tuck Front View After: Tummy Tuck Front View
(Courtesy J. Timothy Katzen, MD)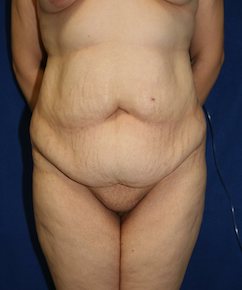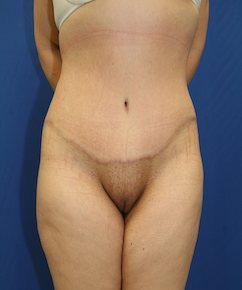 Before: Tummy Tuck Front View After: Tummy Tuck Front View
(Courtesy J. Timothy Katzen, MD)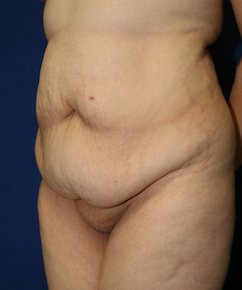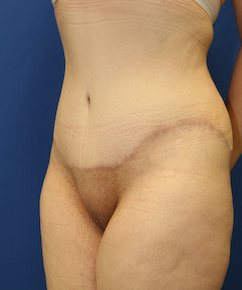 Before: Tummy Tuck QL View After: Tummy Tuck QL View
(Courtesy J. Timothy Katzen, MD)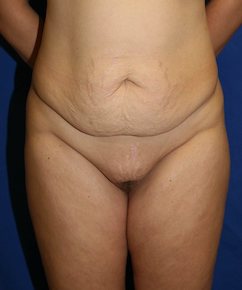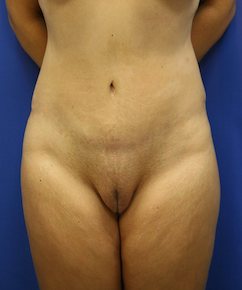 Before: Tummy Tuck Front View After: Tummy Tuck Front View
(Courtesy J. Timothy Katzen, MD)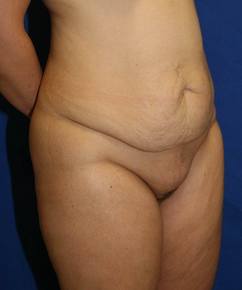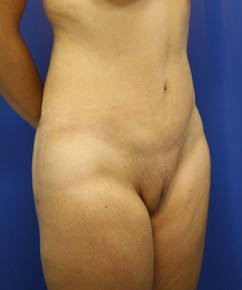 Before: Tummy Tuck QR View After: Tummy Tuck QR View
(Courtesy J. Timothy Katzen, MD)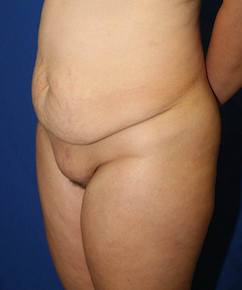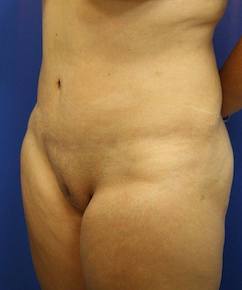 Before: Tummy Tuck QL View After: Tummy Tuck QL View
(Courtesy J. Timothy Katzen, MD)