Facelift
It is usually done under intravenous sedation or general anesthesia administered by an MD anesthesiologist. It is usually performed as an outpatient at a hospital surgical facility.
The traditional facelift is done with an incision around the ears and mostly hidden in the hair. The skin is then all separated from the underlying muscles. Then, the layer over the muscle (Fascia) is then pulled back and tightened.
Most of the tension is placed on this layer so less is placed on the outside stitches, which should decrease the scarring and prolong the results of a facelift. Also, if there is fat, liposuction under direct vision is performed at this stage.
Then, the excess skin is pulled back and redraped and tailored into the scars. Drains may be placed as well as a bulky dressing which is replaced the next day with a smaller one which the patient may remove at the third or fourth day after surgery. At that time, you may be able to wash your hair normally. All of the sutures and staples, except for the deeper layers are removed within 14 days.
The bruising depends on the patient but usually is gone by the tenth to twelfth day. The patient should be presentable by then also, though with swelling, which slowly subsides. You should look normal and not weird or unnatural after a facelift, like you have had a nice vacation or changed your hairstyle/make-up. A facelift is a bit of a misnomer for it does definitely improve the neck.
The aging process does not stop but is pushed back.
You can resume light activity after a few days and usually any activity after two weeks.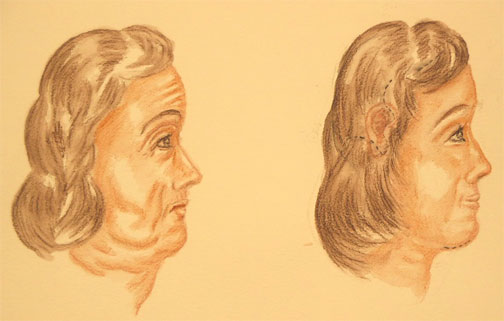 (courtesy of T. Gant,MD)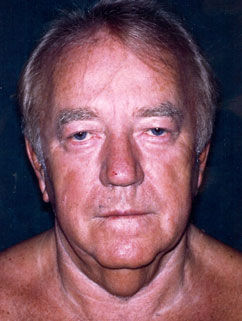 Facelift,
Blepharoplasty before
(courtesy of Dr. Bunkis​)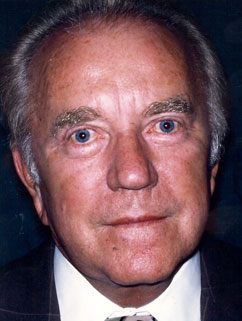 Facelift,
Blepharoplasty after
(courtesy of Dr. Bunkis)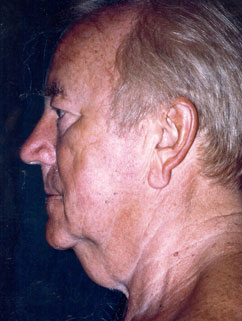 Facelift,
Blepharoplasty(eyelift) before
(courtesy of Dr. Bunkis​)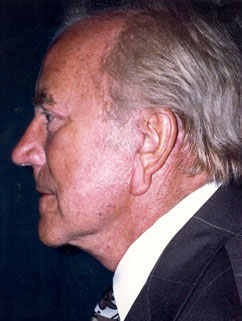 Facelift,
Blepharoplasty(eyelift) before
(courtesy of Dr. Bunkis)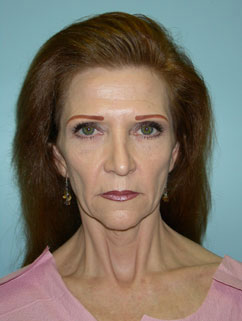 Facelift,
Forehead lift before
(courtesy Dr. A. Rubinstein)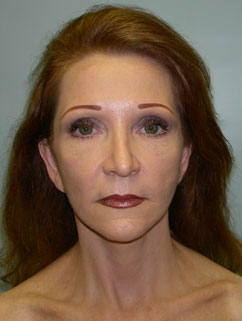 Facelift,
Forehead lift after
(courtesy DR. A. Rubinstein)

Facelift,
Forehead lift before
(courtesy Dr. A. Rubinstein)

Facelift,
Forehead lift after
(courtesy DR. A. Rubinstein)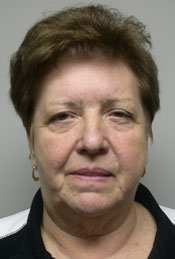 FACELIFT,
BLEPHAROPLASTY BEFORE
(courtesy Dr. Bitar)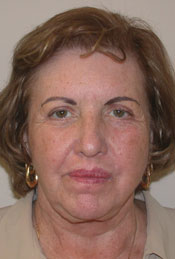 FACELIFT,
BLEPHAROPLASTY AFTER
(courtesy Dr. Bitar)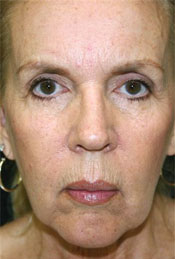 FACELIFT
(courtesy Dr. Nguyen)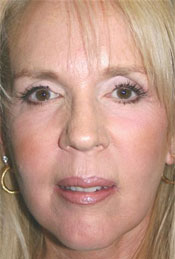 FACELIFT
(courtesy Dr. Nguyen)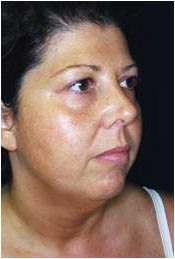 BEFORE
FACELIFT,BLEPHAROPLASTY,
CORONOPLASTY(FOREHEAD LIFT),
CHIN IMPLANT
(courtesy Dr. Domanskis)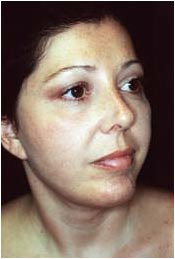 AFTER
FACELIFT,BLEPHAROPLASTY,
CORONOPLASTY(FOREHEAD LIFT),
CHIN IMPLANT
(courtesy Dr. Domanskis)