Breast Augmentation
Breast enlargement is performed as an outpatient at a hospital center under anesthesia by an MD anesthesiologist.
The small cut for insertion of the implant can be made around the areola, but also in the armpit/below the breast, or even through the belly button. Where the implant is placed, either underneath the pectoralis (chest) muscle, or on top behind the breast tissue only, depends on how the patient looks after weight loss. In most cases after weight loss, there is much ptosis or droopiness of the breasts which would require some uplift, and probably placement of the implant on top of the muscle. However, underneath the muscle hides the implant more and allows better visualization of the breast tissue by the radiologist.
Also, the type of implant used, either saline(smooth or textured and various shapes and profiles) or silicone(smooth or textured)(and various shapes and profiles), depends on how the patient looks. The surgery takes about one to two hours.
Drains may be used as well as a pain pump if the patient wishes. It is more uncomfortable (and frankly can be painful) if the implant is placed underneath the chest muscle. The patient is prescribed something for pain and sleep, as well as an antibiotic.
Usually you can return to light activity within several days and full activity after two weeks. Usually you are able to take a shower, drive, go back to school/work in several days.
Complications such as bleeding (about 4%), infection (3%), loss of sensation (no matter where the incision is placed- 1%), and deflation with the saline implant (about 5%) occur. The scars usually heal well and breast feeding is possible wherever the incision is placed.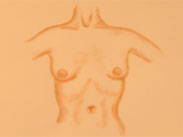 BREAST ENLARGEMENT BEFORE
(courtesy of T. Gant,MD)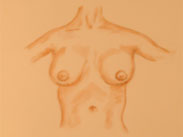 BREAST ENLARGEMENT AFTER
(courtesy of T. Gant,MD)

BREAST ENLARGEMENT BEFORE
(courtesy of T. Gant,MD)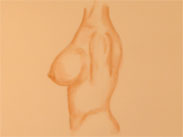 BREAST ENLARGEMENT AFTER
(courtesy of T. Gant,MD)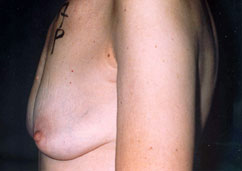 Breast Augmentation,
Mastopexy before
(courtesy Dr. Bunkis)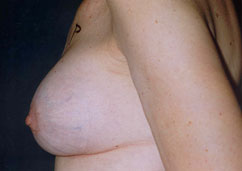 Breast Augmentation,
Mastopexy after
(courtesy Dr. Bunkis)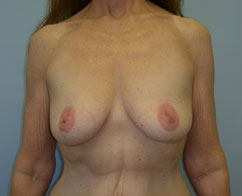 Breast Augmentation(enlargement)
before
(courtesy Dr. A Rubinstein)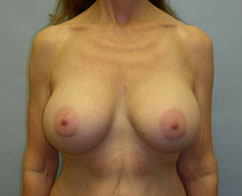 Breast Augmentation(enlargement)
after
(courtesy Dr. A Rubinstein)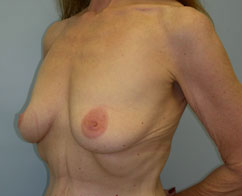 Breast Augmentation(enlargement)
before
(courtesy Dr. A Rubinstein)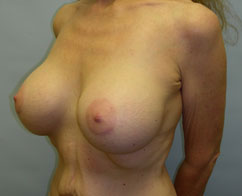 Breast Augmentation(enlargement)
after
(courtesy Dr. A Rubinstein)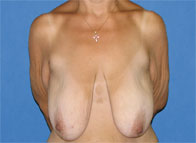 Breast Enlargement with Mastopexy (Breast lift),
Brachioplasty (Arm lift)
Before
(courtesy Dr. T. McCormack)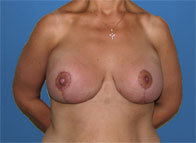 Breast Enlargement with Mastopexy (Breast lift),
Brachioplasty (Arm lift) After
(courtesy Dr.T. McCormack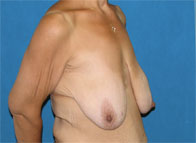 Breast Enlargement with Mastopexy (Breast lift),
Brachioplasty (Arm lift)
Before
(courtesy Dr. T. McCormack)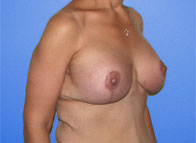 Breast Enlargement with Mastopexy (Breast lift),
Brachioplasty (Arm lift) After
(courtesy Dr.T. McCormack)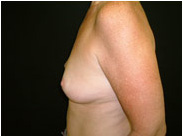 BREAST ENLARGEMENT WITH
PERI-AREOLAR UPLIFT BEFORE
(courtesy Dr. Domanskis)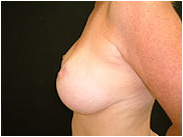 BREAST ENLARGEMENT WITH
PERI-AREOLAR UPLIFT AFTER
(courtesy Dr. Domanskis)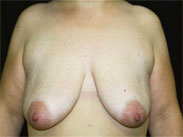 Breast enlargement with uplift BEFORE
(courtesy Dr. Nguyen)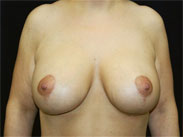 Breast enlargement with uplift AFTER
(courtesy Dr. Nguyen)